Last Three Months Key Metrics: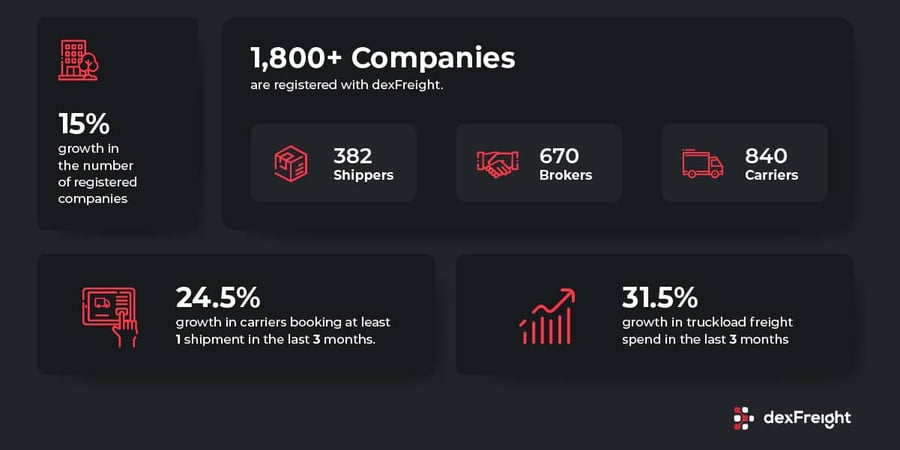 15% growth in the number of registered companies.
Over 1,800 companies are registered with dexFreight. They include 382 shippers, 670 brokers, and 840 carriers.
24.5% growth in carriers booking at least 1 shipment.
31.5% growth in truckload freight spend.
---
Release of Drayage Workflow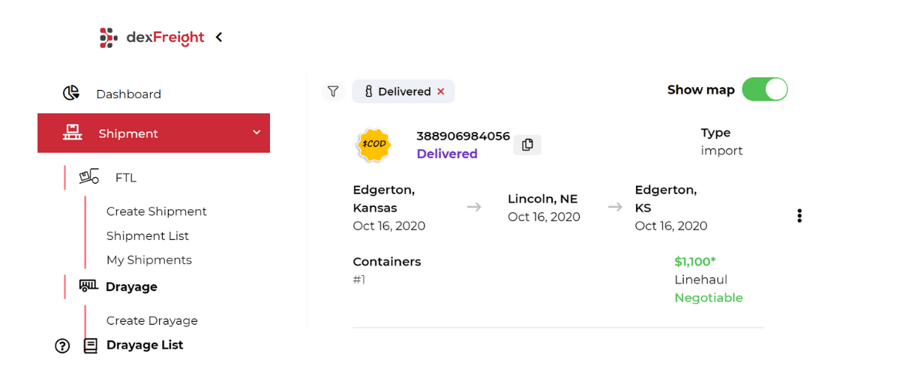 Drayage workflow is now available on dexFreight. This new service allows brokers, shippers, and carriers to coordinate container transportation from booking to payment within the U.S. Since launch, at the end of August, 62 containers have been booked on dexFreight, totaling over $72,000 in freight spent and continues to grow.
---
dexFreight Wins a Freight Tech 100 Award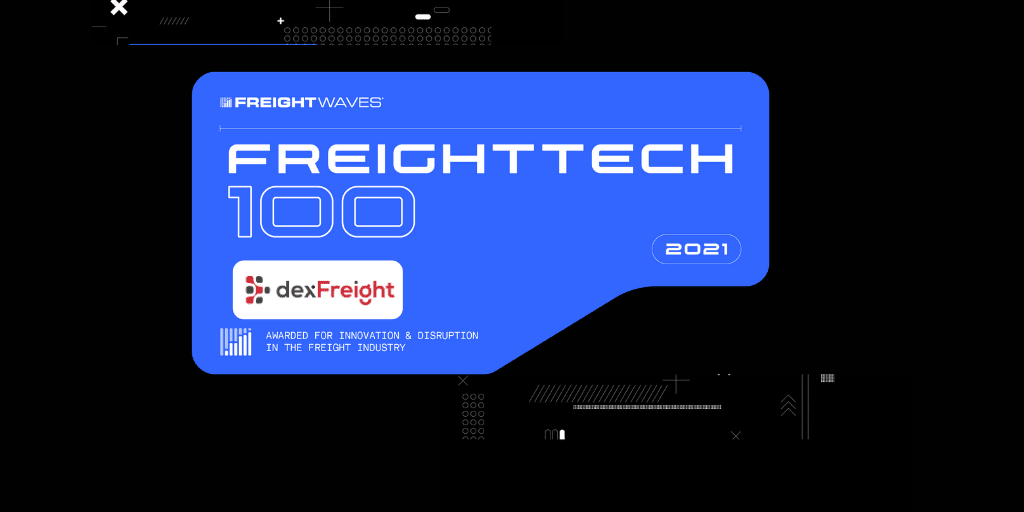 dexFreight was voted as one of the most innovative companies in the freight industry, according to the leading provider of trucking news, Freight Waves. It is the 3rd consecutive year that dexFreight has been recognized as a Freight.Tech 100 company. Read more
---
Our Co-founder Appointed as Working Group Lead in MOBI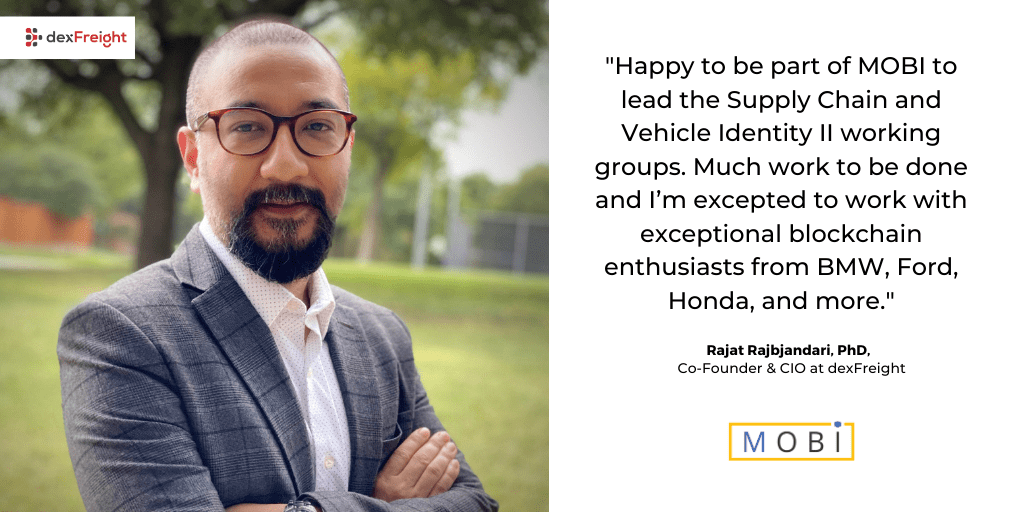 dexFreight's Co-founder & CIO, Rajat Rajbhandari, PhD., was named the new Supply Chain and Vehicle Identity Working Groups Lead for the Mobility Open Blockchain Initiative (MOBI). The consortium includes auto manufacturers, parts suppliers, and tech providers including BMW, Ford, GM, Honda, IBM, Amazon, Denso, USAA among others. It is working to improve mobility using blockchain, distributed ledgers, and related technologies. Rajat will be working alongside these companies to create standards and reference implementation to increase efficiencies, visibility, auditability, and traceability.
Once again, thank you for your support in simplifying logistics for a better world!
About dexFreight
dexFreight is simplifying logistics for a better world with an open logistics market network for freight companies to handle shipments from booking to payment in one place.
For more information, visit www.dexfreight.io