April was an exceptional month for dexFreight. We are continuously advancing in the development of our platform, and getting closer to a launch date.
Outcomes from the TIA 2019 Conference #TIA2019Con
Our team exhibited for the first time at the Transportation Intermediaries Association's Conference in Orlando, FL. dexFreight shared the space with over 1,500 attendees from the third-party logistics industry and shared insights on the future role of 3PLs in the blockchain era. It was a remarkable experience for the team as we networked, learned, and created new partnerships that will thrive dexFreight's positioning and growth.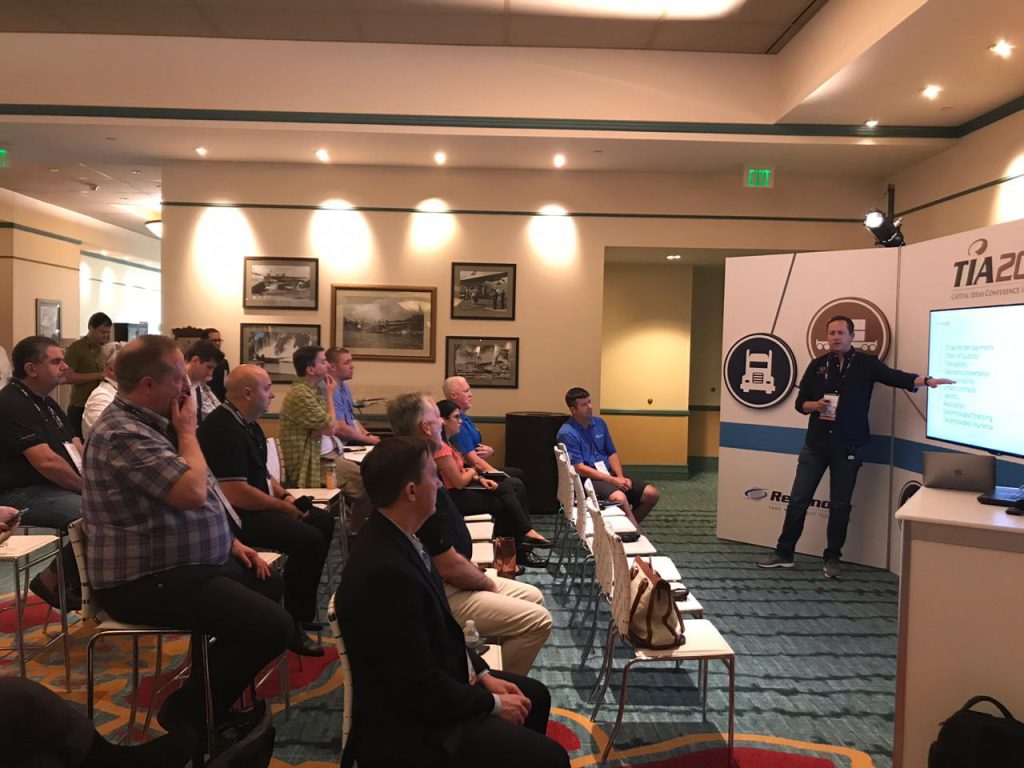 Early Adopters Program
Our Early Adopters Program is gradually gaining traction from multiple supply chain stakeholders. Sign-ups range from small companies to top industry players. Our Program is composed as follows: 50 companies signed up, including 49% carriers, 27% forwarders, 16% brokers and 8% shippers.
Upcoming Events
#Transparency19 | Atlanta, GA May 6-8 – dexFreight will be exhibiting and demoing. T19 brings an opportunity to market our Program, meet investors and potential partners from the logistics world.
Blockchain Week | NY | May
Fluidity Summit | New York, NY | May 9 – An opportunity to collaborate with industry leaders to bring decentralized finance to the supply chain industry.
Consensus | New York, NY | May 13-15 – We will engage and learn from multiple stakeholders in the blockchain space. Connect with us at the RSK booth.
Token Summit | New York, NY | May 16 – Discuss Token-Based Economy, development, regulation and best practices around blockchain-based tokens, protocols, and crypto-assets.
Caribbean Shipping Association | Jamaica | May 20-21 – dexFreight is invited to present at the digital architecture of moving freight panel at the Caribbean Shipping Executive Conference.
Collision | Toronto, ON | May 20-23 – dexFreight is exhibiting at the fastest-growing tech conference in North America, expecting over 25,000 attendees interested in disruptive technological solutions.
#Bitcoinday_UY | Uruguay | May 23-24 – Our CTO Adrian Giannini will be participating at the Bitcoin Day conference to address blockchain in logistics as a business use case.
Florida Blockchain Foundation | Miami | May 28 – dexFreight is collaborating with multiple Florida logistics companies, to design and build a blockchain multi-modal platform.
As always, thank you for all your support and don't forget to spread the word about dexFreight.